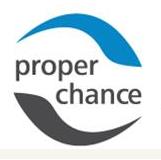 There is almost no occupational field that has as high a short-term need for highly qualified employees as the health and social care sector. The Proper Chance project is aimed at helping reduce the gap between supply and demand for qualified staff in the field of health and social care by supporting the implementation of the European Credit system for Vocational Education and Training (ECVET).
Context
The project aims to increase the professional transferability and mobility of workers in the health and social care sector by fostering the use of ECVETs and supporting transparency and the recognition of learning outcomes and qualifications, including non-formal and informal learning.
Thus, the project rests on the idea of offering better employment opportunities for young people and the less-qualified. The project began in October 2011 and ended in September 2013. To find out more, go to the project website www.proper-chance.eu
Aims and expected results
To find out in detail all of the aims and expected results of the Proper Chance project, follow the link. However, among the main aims and expected results, we can list some as examples:
The description of units of learning outcomes including ECVET credits for some healthcare-linked professions in the countries making up the partnership
Develop a methodology to describe activity-oriented and competence-based learning outcomes according to the recommendations for ECVET and EQF in units
Develop a methodology for allocating of ECVET credits to units of learning outcomes and qualifications
Determine common assessment standards (methods and processes) on a competence-oriented basis…
Proper Chance partners

Akademie für berufliche Bildung (Germany): a secondary and higher school and training centre providing classical and alternance training, AFBB is headquartered in Dresden. This organisation is also one of the main players in the implementation of ECVETs in Germany. AFBB is the Proper Chance project leader.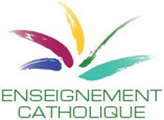 FeProSoc (Belgium): The Catholic federation for education and social advancement brings together the organising bodies of the various catholic social advancement establishments and provides them with technical and pedagogical support. The FeProsoc website provides pedagogical resources, legal and administrative texts relating to social advancement establishments, various publications, reference works and periodicals, as well as continuous training opportunities for staff members.

Tempo Libero (Italy): a cooperative in Lombardy, Tempo Libero is in the fields of social and vocational training, social care and the inclusion of young people.

CFP Zanardelli (Italy): the Centro formativo provinciale Zanardelli coordinates the actions of the public vocational training centres in the Brescia province.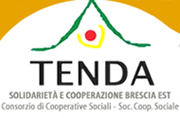 TENDA (Italy): is a network of cooperatives in the Lombardy region.

The FOREM (Belgium) - Wallonia office for employment and vocational training.
This project has been funded with support from the European Commission. This website reflects the views only of the author, and the Commission cannot be held responsible for any use which may be made of the information contained therein.